AAA Keith's Soil Sand & Gravel
Company Name: AAA Keith's Soil Sand & Gravel
Address:
1526 North Highway 190
Contact Owner:
Keith Lefebre
SIC code:
5261
Industry group:
Building materials & hardware
,
Business category:
Retail nurseries & lawn supply stores
Gross Annual Sales (Revenue):
409050
Overall:
AAA Keith's Soil Sand & Gravel is a business categorized under retail nurseries & lawn supply stores, which is part of the larger category building materials & hardware. AAA Keith's Soil Sand & Gravel is located at the address 1526 North Highway 190 in Covington, Louisiana 70433-5179. The Owner is Keith Lefebre who can be contacted at (985)893-9646.

Description:
Retail Nurseries And Garden Stores
In summary:
The product quality, service, and delivery have been excellent.
Great same day service and fair prices.
Great prices, easy access
Recommended:
Click here to Inform about a mistake
432
Rating:
Location & access map for "AAA Keith's Soil Sand & Gravel"
Video street view near "AAA Keith's Soil Sand & Gravel"
Photo from "AAA Keith's Soil Sand & Gravel"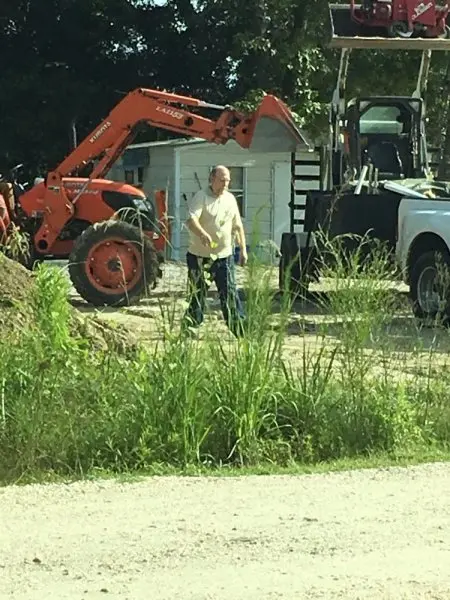 ---
AAA Keith's Soil Sand & Gravel (Building materials)

about:
Review/Comment
Name: S.C.
Message: Compared to The Soul & Garden Spit on the service Rd in Mandeville, this place is much more affordable and work with ya. They quoted me like $35 a yard for rocks or sand and a 4yard minimum to deliver verses the Mandeville place charging $85 a yard + a 6 yard minimum for delivery. I'm sure other locations further out are even more reasonable but appreciate Keith's not gouging like Mandeville.
Name: P.
Message: Picked up one front end loader scoop of very nice top soil. I talked to Keith, the owner, a very friendly guy, for a while. I will definitely go back for any soil needs.
Name: K.S.
Message: Had some gravel delivered. My toddler had the time of his life seeing the dump truck dump all the rocks and hasn't stopped talking about it. Pricing was fair and the service was fast and friendly. Would recommended.
Name: C.W.D.
Message: Fast, friendly and efficient. We've ordered both top soil and sand on two different occasions and we are very happy we did. We saved so much money going here instead of buying bags of dirt from a hardware store. We will be buying our gravel for the driveway in the future!
Name: S.P.
Message: I've always had excellent service from Keith's. All prices are fair as well. I got the garden soil mixture a couple years back and it had wire a bit of mulch on it, makes it well aerated but not good for little plants and flowers. So of their other mixes are excellent. Good consistent gravel as well.. Here's how it works. Call them up, tell them what you need. (They have a cash discount too. ) They'll deliver or you can bring your truck or trailer and they load it up 100% for you. You can fit 1 yard of soil, sand, or gravel I a standard pickup truck. If you need more than 3 yards is definitely worth the small delivery fee.