Abita Lumber Co Inc
Company Name: Abita Lumber Co Inc
Contact Manager:
David Melton
Web site:
www.abitalumber.com
SIC code:
5211
Industry group:
Building materials & hardware
,
Business category:
Lumber & other building materials
Gross Annual Sales (Revenue):
8939700
Overall:
Abita Lumber Co Inc is a business categorized under lumber & other building materials, which is part of the larger category building materials & hardware. Abita Lumber Co Inc is located at the address 21459 LA-36 in Abita Springs, Louisiana 70420-3905. The Manager is David Melton who can be contacted at (985)892-6530.

Description:
Building Supplies | Hardware Stores | Machine & Tool Rental, Lumber And Other Building Materials
Working hours:
Mon: 07:00 am - 05:00 pm, Tue: 07:00 am - 05:00 pm, Wed: 07:00 am - 05:00 pm, Thu: 07:00 am - 05:00 pm, Fri: 07:00 am - 05:00 pm, Sat: 07:00 am - 12:00 pm, Sun: Closed
Tags:
Lumber store
Building materials store
Grill store
Hardware store
Lawn mower store
Propane supplier
Tool store
In summary:
Cheaper prices on crown molding plus courteous personal service makes it winner!
Not friendly service and definitely doesn't help your customers!
Excellent selection of Stihl products.
Recommended:
Click here to Inform about a mistake
39
Rating:
Location & access map for "Abita Lumber Co Inc"
Photo from "Abita Lumber Co Inc"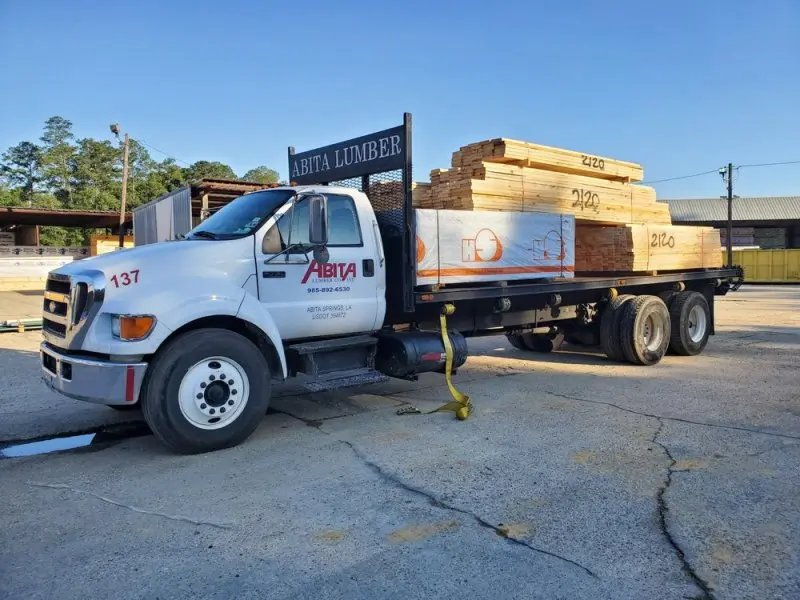 ---
Abita Lumber Co Inc (Building materials)

about:
Review/Comment
Name: D.B.
Message: Was in the area for a week helping with cleanup after Ida with a volunteer organization. They were my go to for Stihl saw parts. All the employees were very helpful, knowledgeable and friendly. Would recommend them.
Name: C.T.R.
Message: They really went out there way to fix the problem. That is the best customer service you can ever ask for. Five stars ⭐️ ⭐️⭐️⭐️⭐️. We will be returning.
Name: K.M.
Message: Probably about the best service I've had ANYWHERE! Walk in/walk out time was six minutes! You need the best weed eater, get STIHL and get it from THESE GUYS. Jim was fantastic and very knowledgeable.
Name: A.S.
Message: These folks are great. Helped me choose the right Stihl chainsaw for my needs. The customer service from Randy and the rest has been very reassuring for having them service my saw for years to come. I'll be back in for more Mosquito Eradicators too. These folks are definitely there to help you with your property/tool needs. Thanks yal.
Name: D.J.R.
Message: After I posted the below review and complained, Abita Lumber Company completely rectified the situation past the point of satisfaction. Thank you for making a negative situation a positive one! Your professionalism and customer service are very much appreciated and respected.. I brought a mower, pressure washer and two weed eaters to get repaired and they never called me. When I finally called after a couple of months they said it wasn't ready. When I called back after a few more months they said they had to order parts for the lawnmower and pressure washer and said they had called me for approval. I never received a call and being tired of dealing with them, I said I was just going to come get my stuff. When I got there a week later, the lawnmower and pressure washer were in pieces. When I asked why, they told me if you don't get any work done it costs them money to put things back together so they leave it disassembled. Now I have a dismantled lawnmower and pressure washer that still doesn't work after 6 months.